Our Company
Proudly independent and dedicated to being an enduring positive force in wine.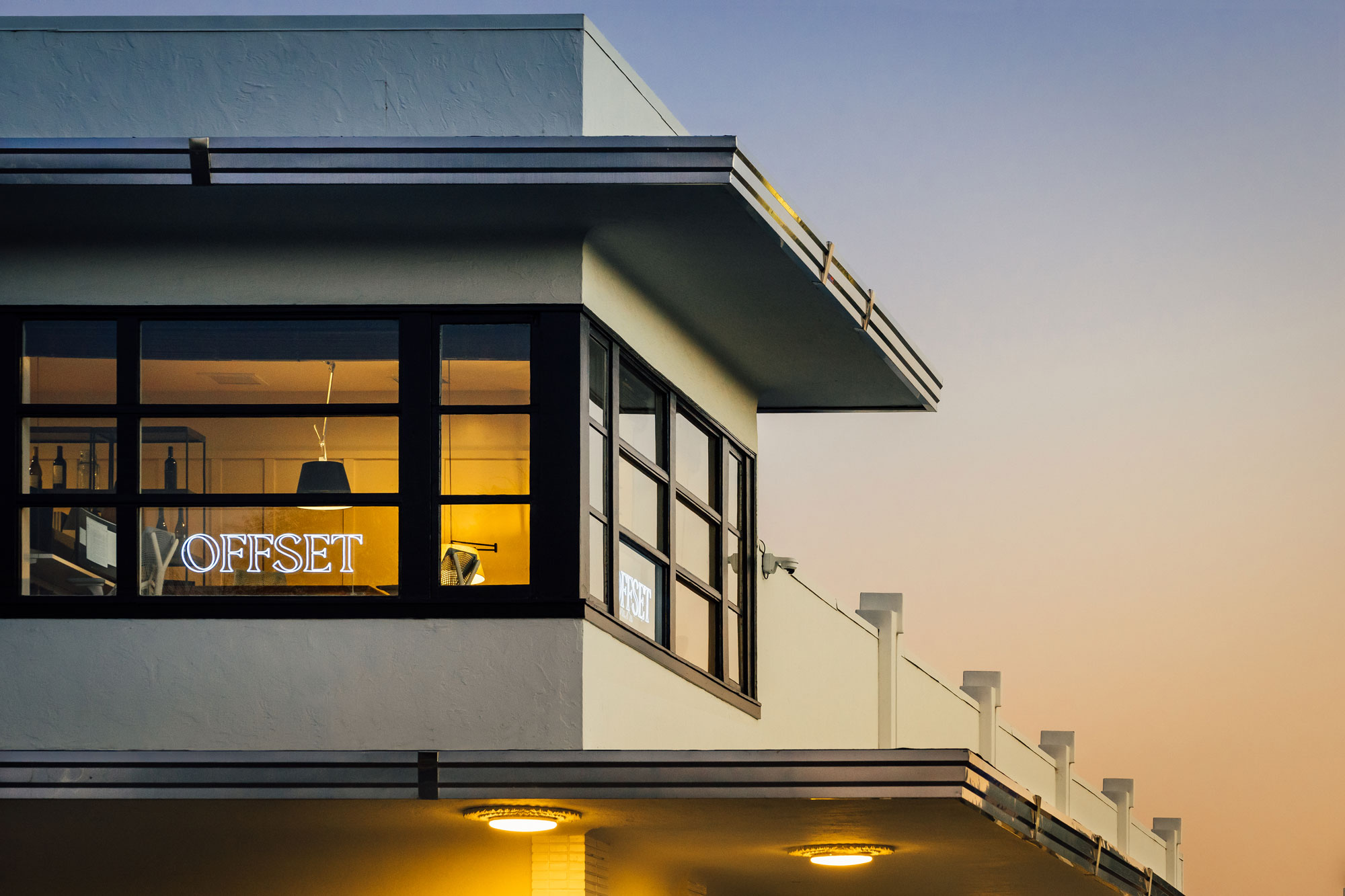 For over a decade, we've built technology, designed brands, and created customer journeys that pique interest, deepen engagement and drive retention for many of wine's cultural and business leaders.
Our holistic approach weaves tech and design-mindedness into all of our digital products and design and strategy services so that your customer remembers their experience with your brand before their wine is purchased and long after it's gone.
As an independent, founder-led company, our responsibility is to our team and clients, not outside investors.
Beyond business as usual, we are committed to the communities where we live and work. We've contributed our services in part or whole to local organizations such as Napa Valley Community Foundation, The Monarch Challenge, Napa and Sonoma Fire Relief, and Napa Green.
Our People
A team of wine insiders and outsiders.
We immerse ourselves in the peculiarities of wine while continually looking to other industries for next practices and inspiration. Our experience reflects our philosophy. Prior to joining Offset, our people cut their teeth at venerable companies within and outside the wine industry, such as Auston Design Group, CFNapa, Delectable, WineDirect, Atlassian, Condé Nast, IDEO, Interbrand, Landor, McCann, and The Smithsonian.
We pride ourselves on our ability to roll up our sleeves and collaborate where disciplines overlap.
The Studios
Remote first but anchored in Napa and San Francisco.
Offset Napa
The town where many of our team grew up or were drawn to in later years by wine's siren song. Our company was founded here and it's still where many of our clients reside. Being immersed in a wine community keeps our fingers on the industry's pulse. Our Napa studio is located in the historic Food City Building adjacent to Downtown Napa.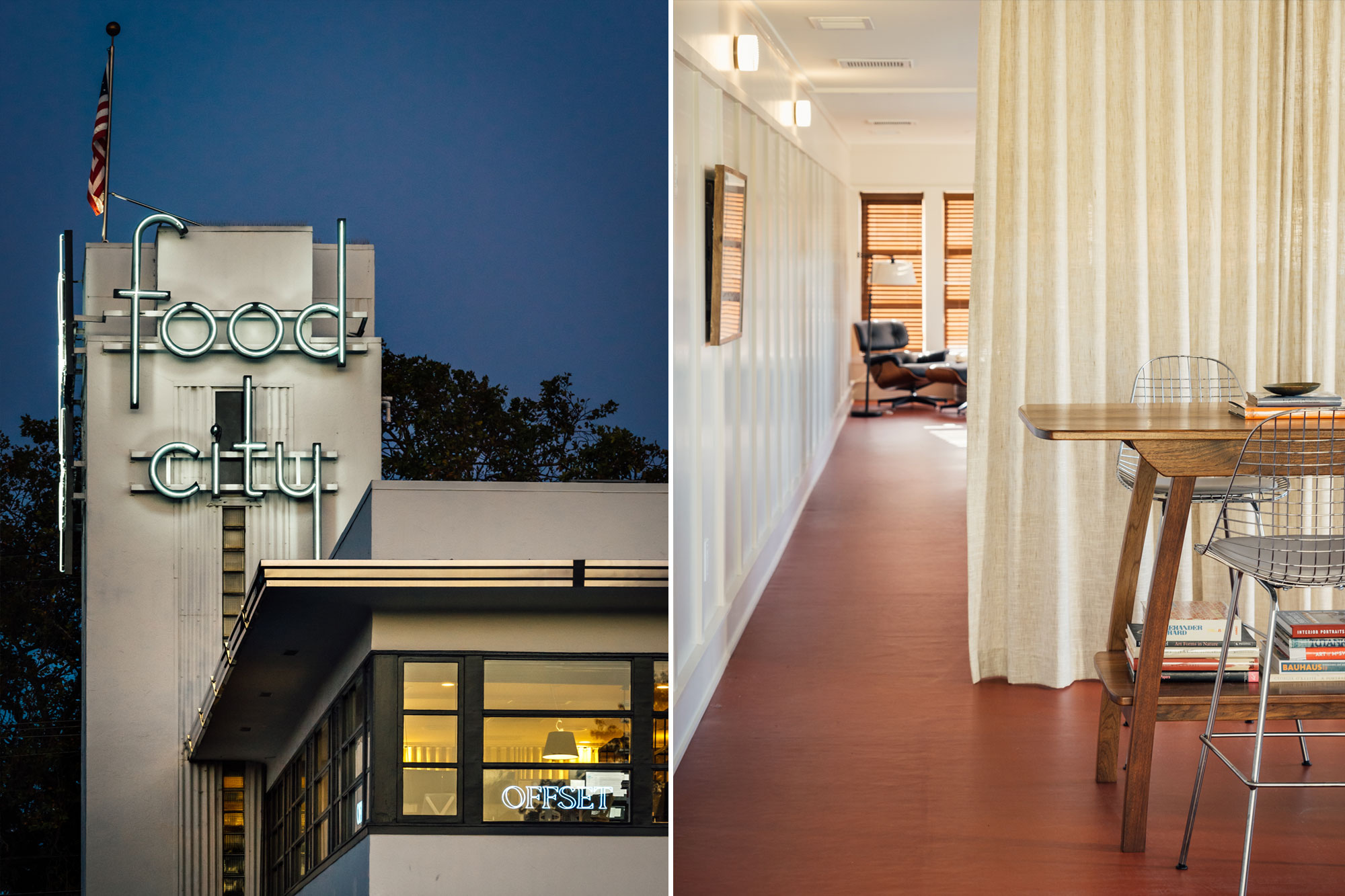 Offset San Francisco
One might presume we're in San Francisco because it's the center of technology. More precisely, we're in San Francisco for the reasons that made it a tech center (as well as a cultural and political center in generations past); it's a city that has long drawn and welcomed people of all stripes and ideas, and it's small enough that cross-pollination between them is the norm, not the exception. We're endlessly inspired by the city's diverse neighborhoods, natural and historic beauty, and ethos of innovation. Our San Francisco studio is located in a small storefront in the Western Addition. San Francisco, in all of its complexity, helps us keep wine in perspective.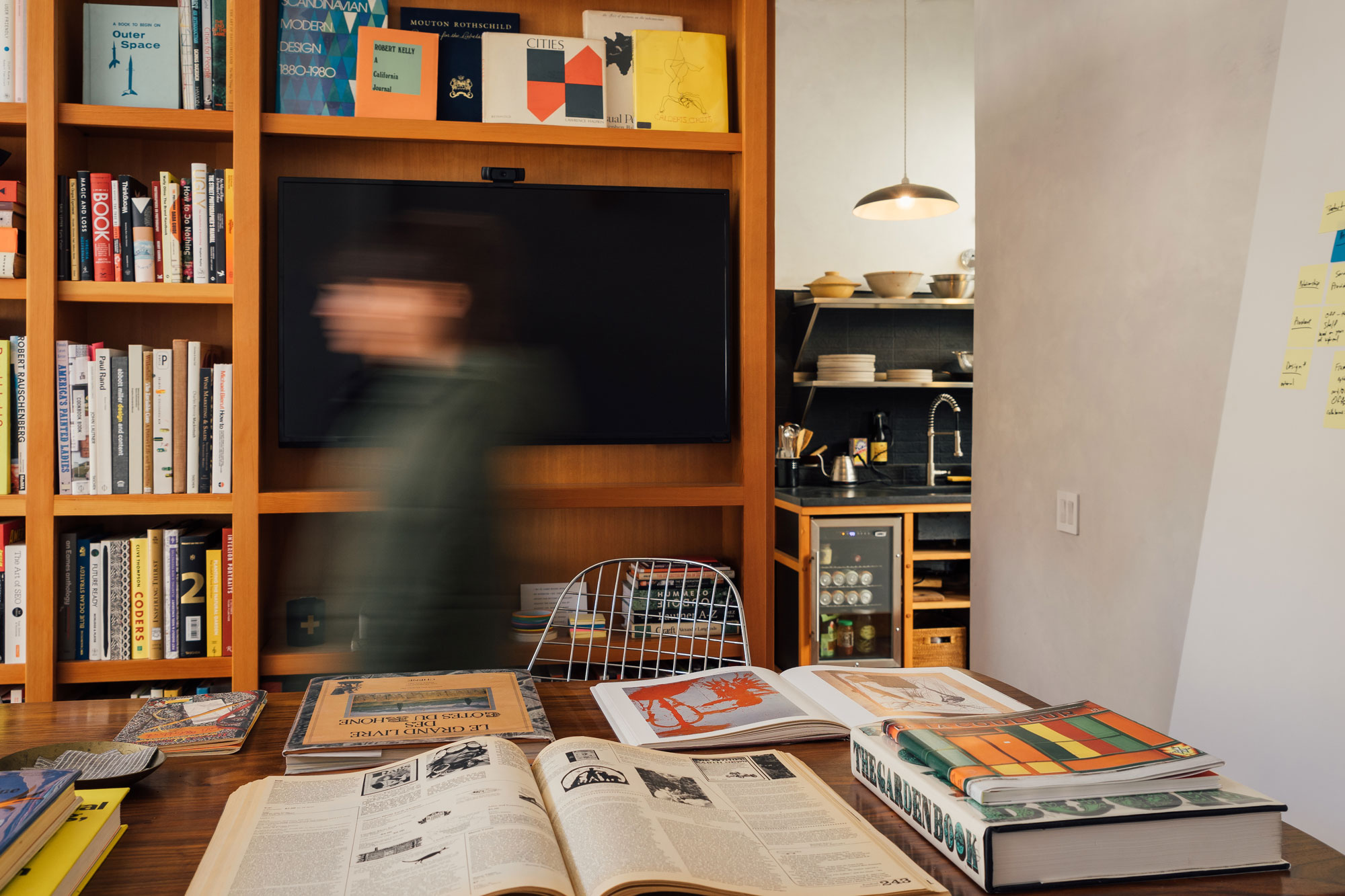 Selected Clients
From winemakers gearing up to launch a personal project to legacy brands looking to innovate.
Accendo Cellars
ACME Fine Wines
Ad Vivum
Alma Fria
Andremily
Arkenstone
Arnot-Roberts
Aubert Wines
Beaune Imports
Bedrock Wine Co.
Beta Wines
Black Kite
BRAND Napa Valley
Brilliant Mistake Wines
Calder Wine Company
Castiel Estate
Ceritas
CHEV
CIRQ
Covert Estate
Crunchy Red Fruit
Cruse Wine Co
Dalecio
Dehlinger
Devil Proof Vineyards
Di Costanzo
Diamond & Key
Donald Patz Wine Group
Duhig
DuMOL
Enfield Wine Co.
Ernest Vineyards
Extradimensional Wine Co Yeah!
Fairchild Wines
Family of Silver Oak
Far Mountain
Fingers Crossed
First Bottle Wines
Floodland Brewing
Forlorn Hope Wines
Fortunate Son
Frog's Leap
FUTO Estate
Garden Creek Vineyards
Grace Family Vineyards
Grounded Wine Co.
Haliotide
he-li-an-thus
Hill of Tara
Hobel Wines
Hundred Acre
Huneeus Vintners
K. Laz Wine Collection
Kanzler Estate
Keep Wines
Kermit Lynch Wine Merchant
Kistler Vineyards
Kongsgaard
Kosta Browne Winery
La Pelle
Larkmead
Larkmead Vineyards
Last Bottle Wines
Leviathan
Littorai
Macdonald Vineyards
Mark Ryan Winery
Maxem Wine
Mayacamas Vineyards
Memento Mori
Mila Family Vineyards
Myriad Cellars
M. Zobeck
Occidental Wines
Ovid Napa Valley
Patria Wines
Peay Vineyards
Quilceda Creek
Racines
RAEN Winery
RdV Vineyards
Revik Wine Co.
Rhys Vineyard
Rivers-Marie
Roar Wines
Roy Piper Wines
Saison Cellar
Sake Drinker
Salty Goats
Sandlands
Saxon Brown
Saxum
Scholium Project
Seaver
Seven Stones Winery
Sorì della Sorba
SR Tonella
Summer Dreams
Terre et Sang
The Vineyardist
Timeless
Twomey
Ultramarine
Under The Wire
Vaso
Vice Versa Wines
Vida Valiente
Winery Sixteen 600
Zeitgeist Cellars