Article
Elevate Your Wine Brand's Identity With a Strategic Tier Structure and Dynamic Packaging Design System
Setting up your brand's packaging for success now and in the future.
Written by
As we all know, relationships are the cornerstone of the wine industry; some may be more obvious than others but the tiers in your wine brand are no exception.
Though each one is distinctive alone, your portfolio's tiers are all connected through your brand. And the way you present that cohesive relationship to your consumers — and internal team — matters.
You see, without a holistic design approach established around your wine brand's various tiers, you could be left with a fractured brand identity. Not to mention you will likely have to deal with headaches every time you have to add a new wine into the mix.
Make the most out of your tier relationships and unified visual identity. Build something you, your team, your creative partners, and your customers can trust.
Here's how:
Bolster Brand Identity With Strategic Wine Tiers and a Dependable Design System
You may have your core SKUs and are looking to add more. Or maybe there's a special opportunity for a one-time collaboration with another vineyard. No matter what lies ahead, your offerings will inevitably change. And your visual brand identity should reflect that in your packaging.
But it's not as simple as adding a vineyard name to an existing label and shipping it off.
Instead, you need to have a plan that guarantees room for both design differentiation and continuity. Something your customers can recognize as your brand but still be able to tell is different than the others they may be more familiar with.
This happens through a thoughtful tiering strategy and the robust design system to match.
With a careful approach to tiering, your team, and more importantly your customers, will instantly be able to recognize the relationship between your different tiers.
A design system is a collection of elements that are specific to your packaging design. This assemblage of fonts, colors, embellishments defines your brand's visual identity.
With an in-depth design system, you won't spend extra time going back and forth with your creative team over packaging details when a new varietal gets added.
And sure, some markets or channels may never see your entire portfolio. But your team will. And they need to know the inherent differences and similarities between them all. Otherwise, they won't be able to talk about it in the marketplace, leaving your customers scratching their heads.
Taking the time to plan out your tiers and produce a meticulous design system will do a lot of heavy lifting for you and your creative team in the years ahead. And it'll make your life a lot easier as wines come and go.
How to Strategically Tier a Portfolio for Your Wine Brand
Appellated, estate, single block, and reserve. These are familiar groupings of wine offerings. You might even have a couple of these tiers in your wine portfolio.
But do you know what tiering means and how to do it right?
Tiering is about grouping your wines in a way that makes sense. And it's about how you want each tier to be perceived in relationship to one another and your brand.
One of the easiest ways to organize your tiers is a quick brainstorm with your team. If you're a visual person:
• Grab some Post-it notes.
• Write a Post-it note of each SKU, then line them up.
• Group them as you see them living together.
Hint: There should be a core truth about the wine in each tier that ties them together.
These groups are your tiers. There's no rule of thumb for how many tiers your brand should have. But too many can lead to internal team confusion. And if your team is confused, your customers will be, too.
If you're having trouble distinguishing your wines here are a few questions to help you brainstorm:
• Is one more exclusive than the other?
• What kind of fruits were used?
• Are vineyard locations different?
• What is the winemaking style?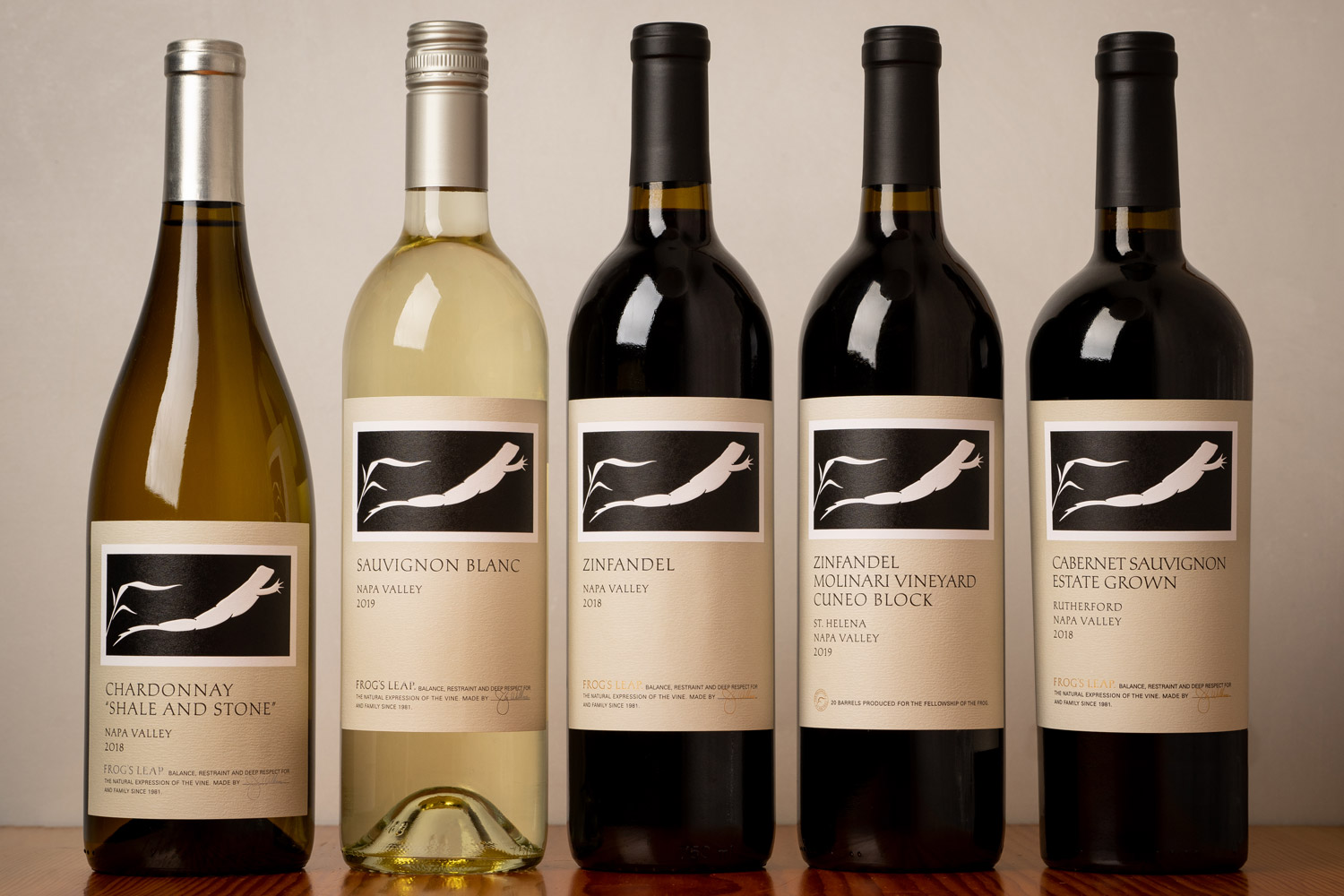 There's No Wine Tier Characteristic Too Small: Map Out Every Detail and Possibility
Next, map out the characteristics of each tier. You want to be as detailed as possible because ultimately these details will guide your creative team in designing the best packaging system.
So consider:
• What tiers are distributed, direct to consumer (DTC), or wine-club only?
• Do you have wines released every vintage?
• Where do you buy your fruit?
• How long are you going to have that relationship with that vineyard?
• How long are you planning on that SKU being in your portfolio?
• Are you planning on a new SKU coming in on the line in two to three years?
All these details matter. Even the ones you think may be unrelated to a brand packaging project.
For example, if you're buying fruit and you want to use a vineyard designate, there are rules about stating the vineyard name. You may have to include their logo and a specific statement. All of which needs to be accounted for in your design process.
If you didn't include this characteristic in your tier, your creative team could have designed a label that doesn't have room for the vineyard information you're mandated to include. That means you're ending up with a label that doesn't look like the rest of your brand. And it's your brand's identity that takes a hit.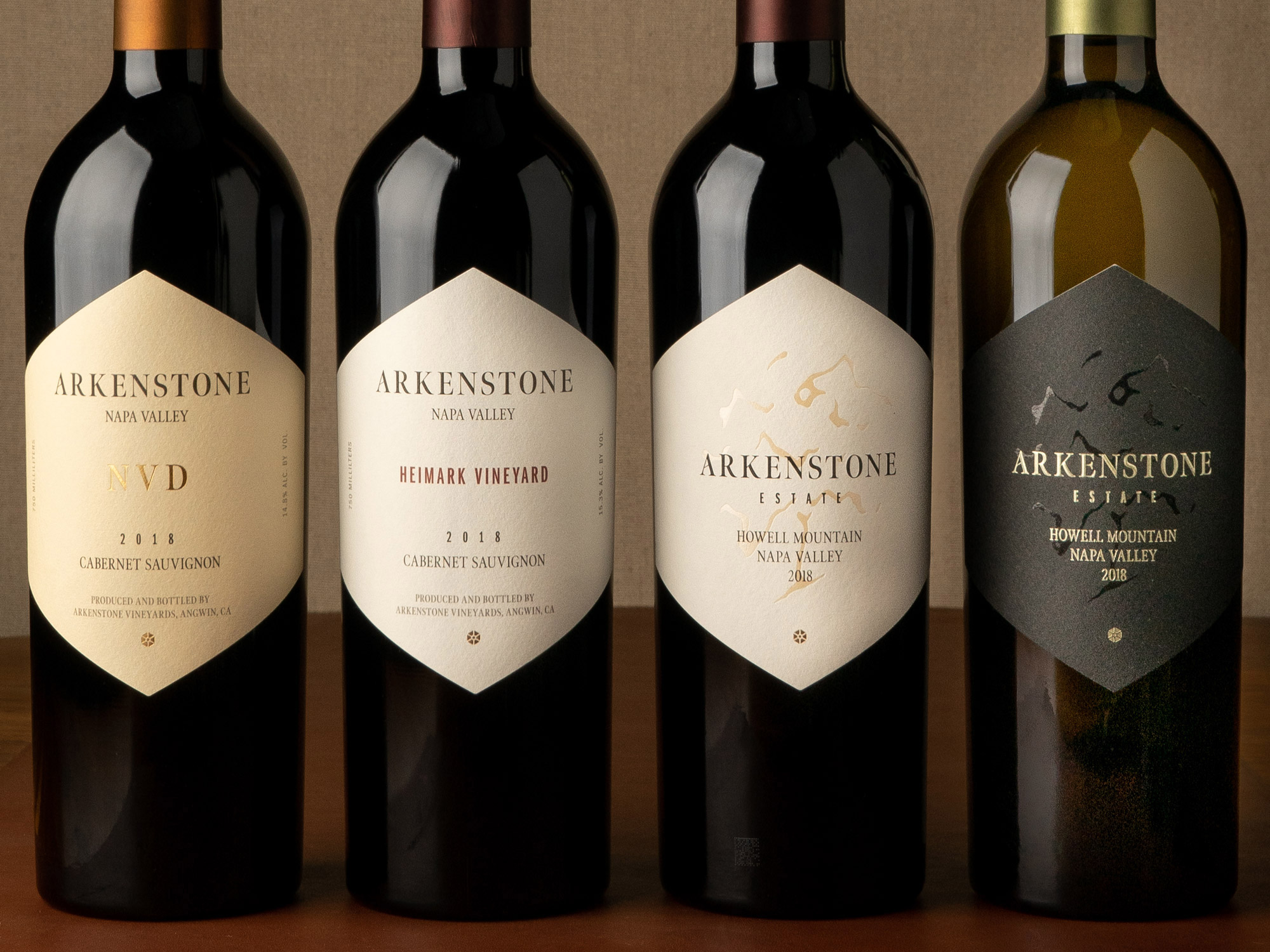 3 Steps to Setting Your Design System Up for Strategic Scaling
When you're building your brand's design system, there are some crucial steps you can't skip if you want to do it right. Here's what you need to consider when you're working with a creative partner.
1.Plan for variables. Always consider the shortest and longest variables that might need to be included in your labeling. Consider varietals that you do not produce now but may in the future. Cabernet Sauvignon or better yet, Rosé of Cabernet Sauvignon are both long wine classifications and Syrah is pretty short; do they both work within the design system? What about adding fanciful family or vineyard names? Working with the shortest and longest versions of names dismisses the chance of snafus later on when one may come online that "breaks" the system.
2. Distinguish design details. Remember, your tiers are all related to each other. And while they will all carry your brand's distinct identity, each needs to be distinguished from the next. Luckily there are abundant opportunities through design, materials, and print techniques to let each tier stand apart from one another. This includes the glass bottle, closure, and labels (or decorations). Some of your select tiers may warrant elevated packaging beyond the bottle like tissue paper, gift boxes, or ribbon.
3. Optimize each tier. Now optimize! Work in concert with each of your partner vendors to make sure each element sings. What details can you make better? One tier could focus on ink and have embossed or debossed elements. The next tier might utilize foil and a custom-colored capsule. One tier could have a custom bottle. These are just a few examples. Find what works, and optimize the rest.
As your wine brand evolves, your design system needs to be ready to handle it all. By mindfully mapping out your tiers, you can be sure your design system has exactly what you need — no matter what may be around the corner.