Work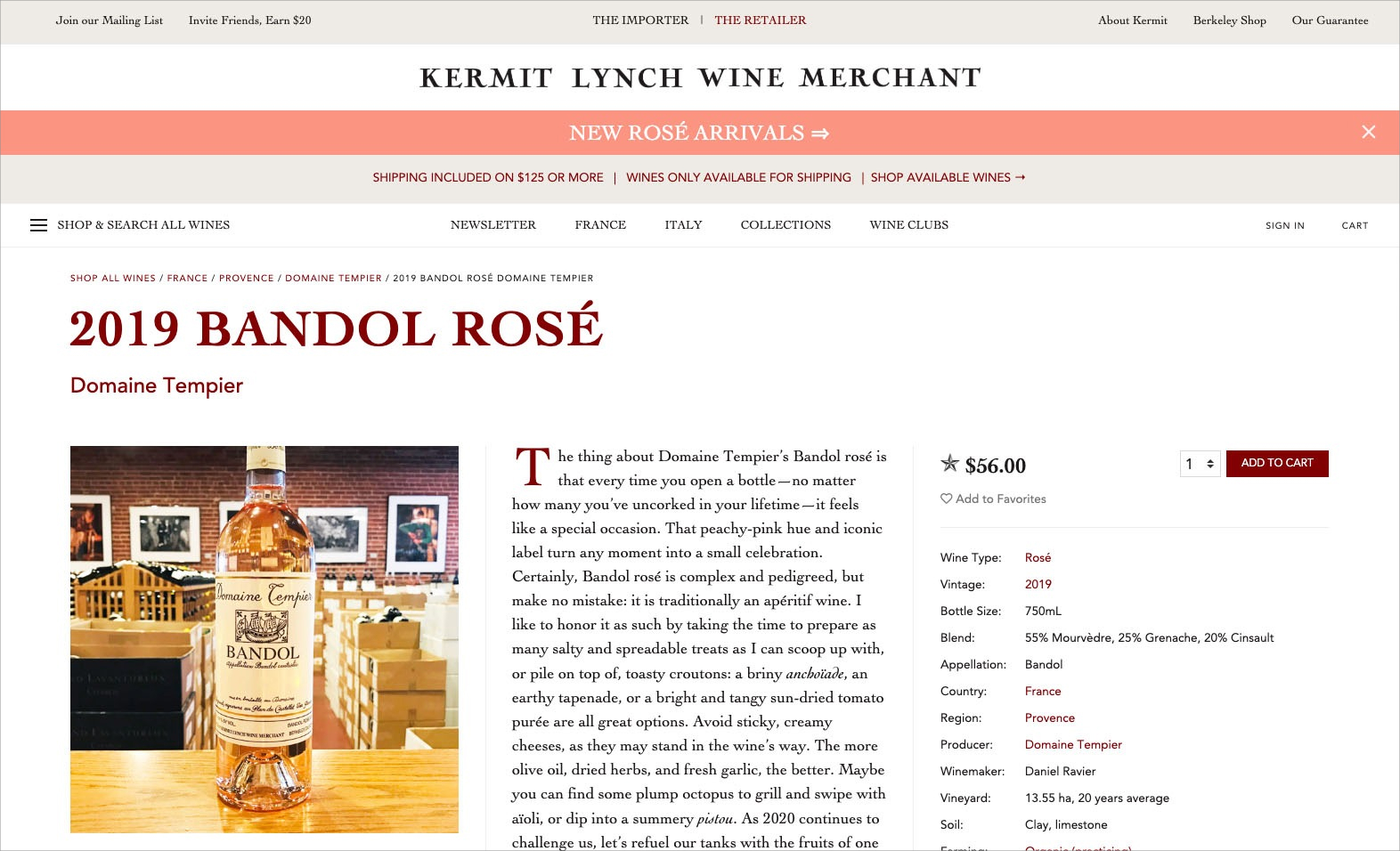 There are few names as revered in the wine industry as Kermit Lynch. The man, the newsletter, the importer, and the retail shop – they are all in perfect alignment in selling wine through Kermit's trademark storytelling blend of history, technical details, recommendations, and personal anecdotes. A pioneer in almost every aspect of the wine business and culture, Kermit Lynch Wine Merchant was in fact a late entrant to the online commerce world. Intentionally so.
Integrated Brand and Commerce, Storytelling & Content, Ecommerce Website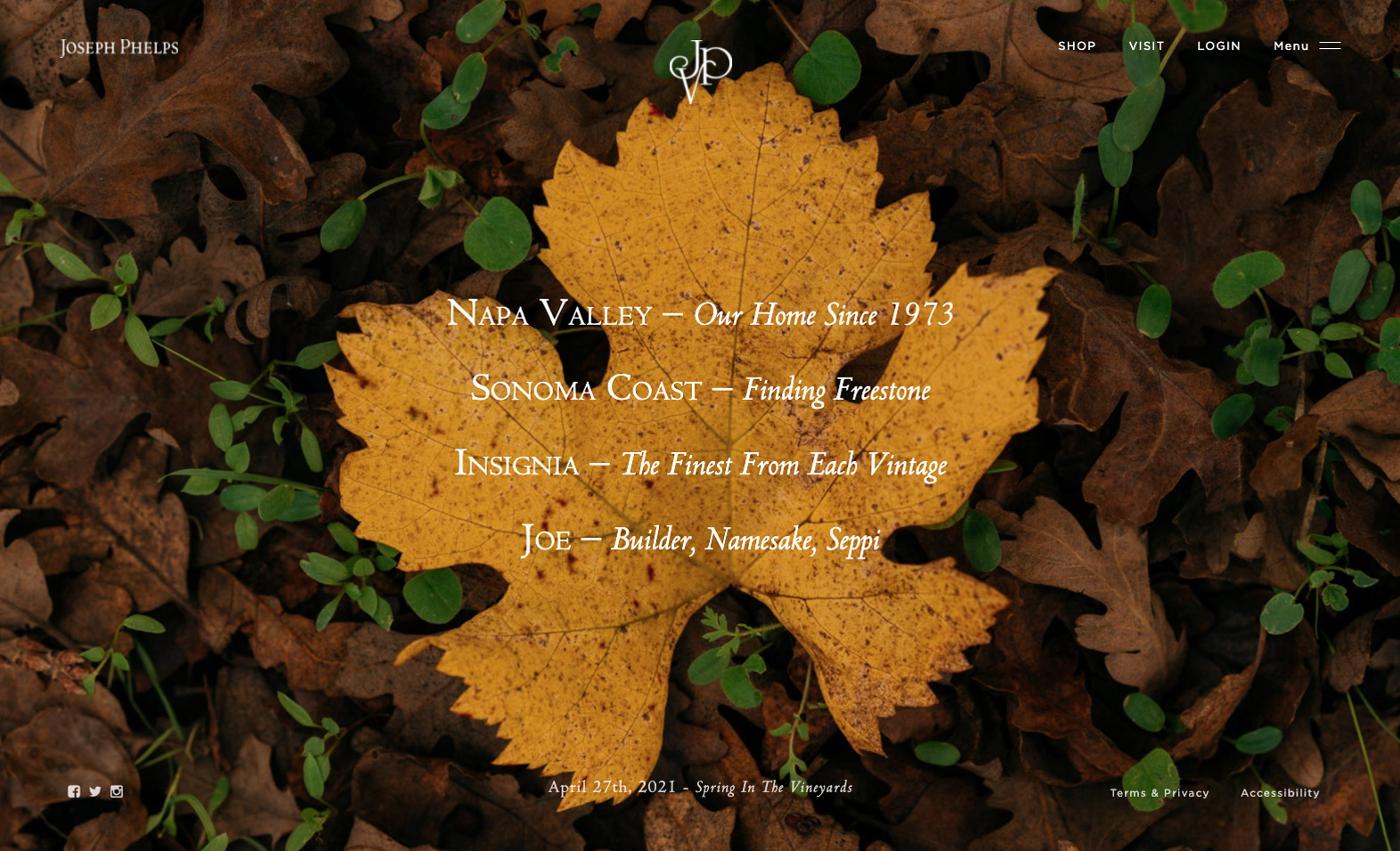 At Joseph Phelps, questions and misconceptions often arise over the relationship of Joseph Phelps the company and their flagship wine, Insignia. While Insignia has always been a core part of Joseph Phelps's portfolio, its packaging (and impressive position in the marketplace) sometimes gives the impression of a stand-alone brand. The story of their Sonoma Coast wines is the inverse – initially launched as a separate brand, it's now housed under the Joseph Phelps portfolio. The structure of the website clarifies these relationships by prioritizing stories that detail each facet of the brand – including Joe Phelps, its eponymous founder.
Storytelling & Content, Ecommerce Website