Salty Goats
Building a brand and commerce foundation for a new producer
To help the next-generation flourish, we've carved out space to work deeply with a limited number of bootstrapped startup brands each year. Having collaborated with Salty Goats partner Phil Holbrook on Revik Wine Co., we knew he and business-partner Joe Harden had the know-how for producing excellent wine and building a community around a small business. From Visual Identity and Packaging to a Modular Website powered by our commerce platform, we ensured Salty Goats has a solid brand and commerce foundation that gives them tools to further build their reputation and sell wine directly to their customers.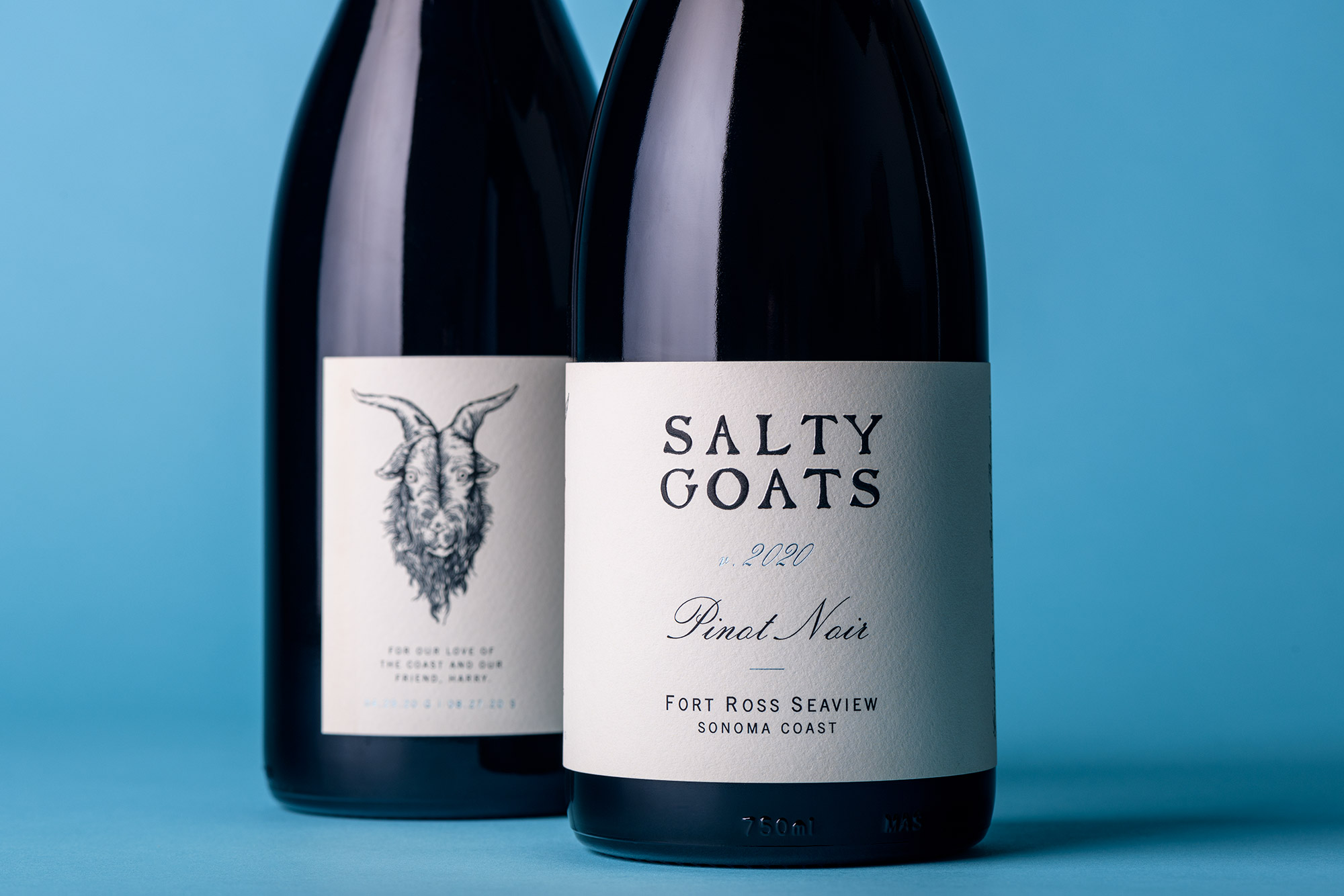 Embracing an unexpected name
"Serious" wine tends to eschew humor. As next-generation vintners, Joe Harden and Phil Holbrook bucked staid tradition – and created great memorability and differentiation – by naming their Sonoma Coast-centric project after the friendly goat they met while visiting their coastal vineyard sources. To further differentiate the brand, noted Australian designer and illustrator (and wine outsider) Christian Watson was commissioned to create the distinctive goat illustration and hand-drawn logotype.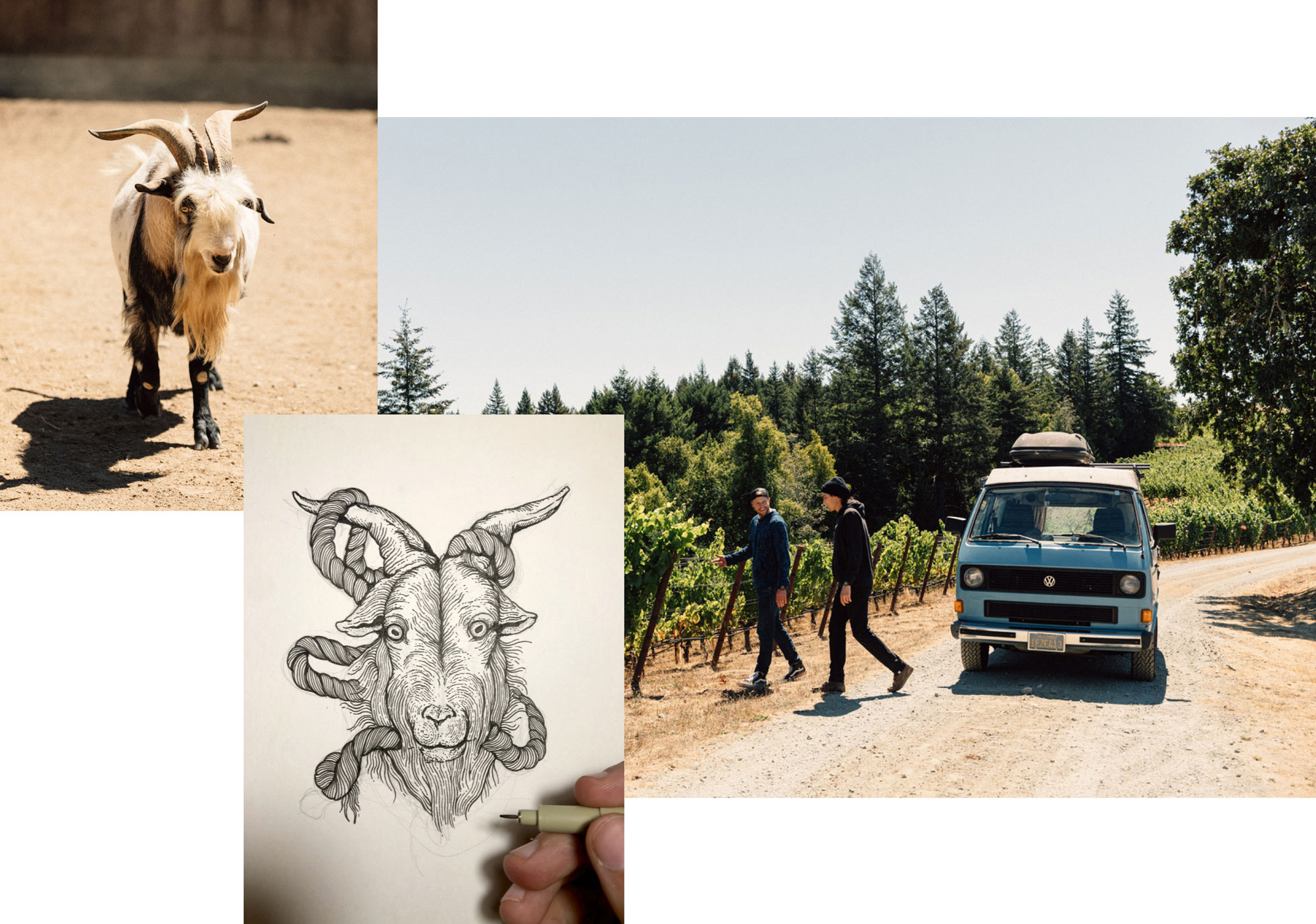 Balancing humor, serious wine signifiers, and the personal
To counterbalance the irreverence of their name, we took a delicate approach with the label by reinterpreting classic wine label design language while also baking in a bit of surprise with the large goat illustration only viewable upon bottle-turn. Meaningful personal details populate the label as easter eggs and talking points – from a cypress tree that alludes to the coastal climate, the birthdates of Phil and Joe's respective children (who were both born the same year as the inaugural vintage), to the distinctive blue that speaks to the ocean and Joe's vintage Westfalia Van.
A streamlined website process for polished storytelling and allocated sales right out of the gate
When budgets are tight, we often counsel producers to invest more of their resources in foundational brand elements and quality content rather than going the custom website path. That said, a streamlined website process shouldn't relegate you to a cookie-cutter or fragmented website. Our modular website for Salty Goats lets their brand and story communicate clearly while also including built-in allocation sales tools to sell wines to their growing mailing list.
An impactful unboxing experience
Since Salty Goats is primarily sold directly through their mailing list, their box plays an outsized role in how customers experience the brand. Rather than lazily extending the visual elements as they appear on the label, we let "Harry," the goat, take center stage, surrounded by a surf-brand-inspired logotype border treatment.