Manage important details.
Purchase History
Customer Profiles
Shipping and Compliance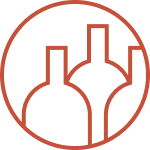 Sell your wine your way.
Allocations, Clubs, and Open Cart
Flash Sales
Point of Sale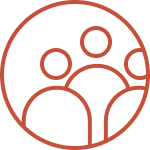 Understand your customers
History
Reporting
Integrations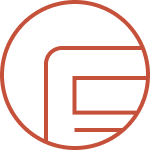 Tell your story.
Modular websites
Content management
Trade tools
Design integration with Offset custom websites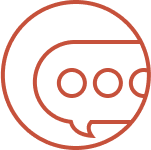 Keep in touch.
Email marketing integration and automation
SMS integration
Logs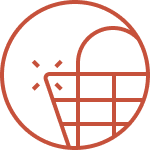 Pleasure in the details.
Fast and secure check-out
Beautiful brand experience
Self-service account management
With the essential features you'd expect.
Customer Tools & Features
We give our clients the ability to provide a superior purchase experience for their customers. This includes all of the tools today's customer expects—a beautiful branded experience, usability on mobile or desktop, and the ability to easily manage account settings—plus bonus features like automatically-applied member discounts and real-time product filtering.
Optimized for mobile and desktop
Support for complementary brand colors, typefaces
Branded email receipts
Vanity domain names like yourwinery.com
Customers can access and manage their own accounts and profiles
Store multiple payment methods and shipping addresses
Fast, secure, and scalable performance
Continually optimized to balance performance and functionality
International order support
Magic links to log in to offerings
Automatically-applied member discounts
Real-time product filtering with support for thousands of products
Multiple Sales Models
Our platform is built to manage the nuanced complexities of wine sales—including multiple sales models. We have sophisticated tools for handling all the details of allocation, club, and open cart sales, as well as flash sales for retailers.
Allocation
Support for guaranteed, first-come-first-served, or request-only models
Manage offering messaging by group
Manage individual customer or group-based wine allocations
Manage wish requests and batch wish granting.
Club
Manage wine club levels and member discounts
Customize each wine club shipment for individual customers
Batch order processing
Open
Manage wines for sale all year long with product descriptions, details, and volume discounts
Organize products in various categories
Use promo codes to encourage sales
Flash sales (Retailer)
Feature one product at a time until sold out, or multiple items, all with expiration countdowns
Backend Admin Tools
Starting with a helpful dashboard to keep track of daily sales and call out to-dos and goals, our admin support is designed so you spend less time putting out fires and more time engaging with customers. Review and manage orders, keep track of customers, organize products, handle appointments, and communicate directly with customers. We make it easy to access vital information in order to make it actionable for your business.
Daily sales overview
Orders and customers that require attention or action
Set and reach goals
Review each order in great detail: from notes and to-dos to shipping and billing details
Edit products and order details as needed
Manage all order fulfillment to provide great customer service
Keep track of your customers
Support multiple payment methods, shipping addresses, mailing addresses, profile details, store credits, and more
Add notes and to-dos
Keep track of communications and appointments
Support multiple inventory locations, discount eligibility, multiple formats, and tech specs
Keep track of visit requests, details of visits, and no-shows
Maintain a log of which wines guests enjoyed
Be proactive about abandoned carts: know who came in but didn't complete an order, so you can determine how you want to reach out to recover the sale
Use groups for purposes like segmentation or managing messaging and product available in allocations
Set state base tax rates, prohibit shipments, and more
Sometimes shipping just can't be simple, so set up details per state, each with its own shipping options and ship dates
Keep track of what emails your customers have received, opened, and clicked on
Track any subscribers that bounce so you can reach out and keep in touch
Point of Sale
The Offset Commerce POS App is designed as a companion app to help you sell your wine anywhere. Quickly and efficiently ring up orders in person, keep track of customer information, and manage your tasting appointments. We make it easy to access vital information, best of all it's all instantly available anywhere you have an internet connection.
Fully native iOS app available for iPhone & iPad
Modern payments – Quickly and securely accept new credit cards in person, cards stored on file, or contactless payments with Apple Pay and Google Pay with new EMV card readers
Capture all necessary customer information to maintain compliance and make sure orders get to the right place
View all pertinent customer information like lifetime value, membership status, and contact details to help you make better real-time decisions
Reference all product information and club membership options when customer have questions
New features launching regularly
Content
Easily create and edit unique content on your Modular Website or Offset Custom Website and to make sure your trade files are always up-to-date. Save time on all the small changes you make. You're in control.
Edit titles, copy, and imagery for sections like wines, vineyards, galleries, blogs and more
Regularly update trade files, such as tasting notes, bottle shots, and labels
Fulfillment
Offset Commerce is designed to integrate with the essential shipping and logistics tools that support a modern wine business. Easily manage taxes, compliance, and tracking—whether you're boxing and shipping your own orders or with a fulfillment partner.
Connect Offset Commerce to ShipCompliant to get accurate street-level taxes, pass compliance rules, and sync orders with all connected fulfillment houses for shipments and tracking
Connect Offset Commerce and send orders directly to Copper Peak Logistics, M7 Wine Solutions, or VinFillment; when orders leave the warehouse, shipping status and tracking numbers are automatically updated on the order level
With direct connections to FedEx, UPS, GSO, and VinGo, self-fulfillment allows you to generate shipping labels and invoices, box and ship your own orders, and automate tracking information
Expansion
Offset Commerce is designed with focus. We're always looking for ways to make our product more efficient and effective for our customers. With our commerce and reporting APIs, you always have the ability to take matters into your own hands. If there's something you need that we can help you with, we're all ears.
Our Commerce API and Reporting API give your access to your data
Completely customize your commerce experience on your own (development required)
If you need a custom feature or special report, let's discuss
Support
We're here to help, whether with email or chat support or our extensive collection of helpful overviews and how-to guides. We have you covered. If you need extra assistance, we offer premium support that we can tailor to you.
Email and chat support weekdays from 9:00 AM – 5:00 PM Pacific
Enjoy an expansive collection of helpful overviews and how-to guides
Paid plans for additional assistance can be arranged as needed
Hosting, Security + Privacy
We host and maintain your site with the same level of protection and privacy that we would want for ourselves.
Your commerce-enabled website is hosted and maintained by us
Unlimited bandwidth
Protected by 256-bit bank-grade SSL security
We offer ongoing development for GDPR & CCPA support to handle global and national customer data privacy matters
Accessibility
Offset Commerce helps people with disabilities get the most out of your website and checkout experience so you can increase your compliance with ADA guidelines.